HIGH QUALITY ABRASIVE FILAMENTS
Filkemp has been producing abrasive filaments based on PA6, PA6.10 and PA6.12 since 2011, which are used in accessories for tools used in polishing, rubbing down and cleaning throughout the world. These abrasive thermoplastics are used in a wide range of industries, such as automotive, the metal industry, textiles, marble and decorative stone, as well as the cleaning of floors and other more specialised uses.
The environment in which each is used (humidity, working temperatures, and the pressure applied) as well as the technical specification demanded (rigidity of the filaments, thermal and chemical resistance, type, diameter and grain) are determining factors for the best choice of raw materials and respective stabilising agents.
We offer several kinds of product according to the requirements of each application:
Economic products – for less demanding applications, where price is an important factor (e.g. FilValue)
Standard products – with the best Price-Quality ratio (e.g. FilBrasiv, FilTech, or FilStab)
Special products – for more demanding applications, where specific characteristics are required

Resistance to chemical and polymer residues (FilXtra)
Higher level of grains for better rubbing down and polishing (FilDur)
Additional thermal resistance (FilHeat or FilHeat HT)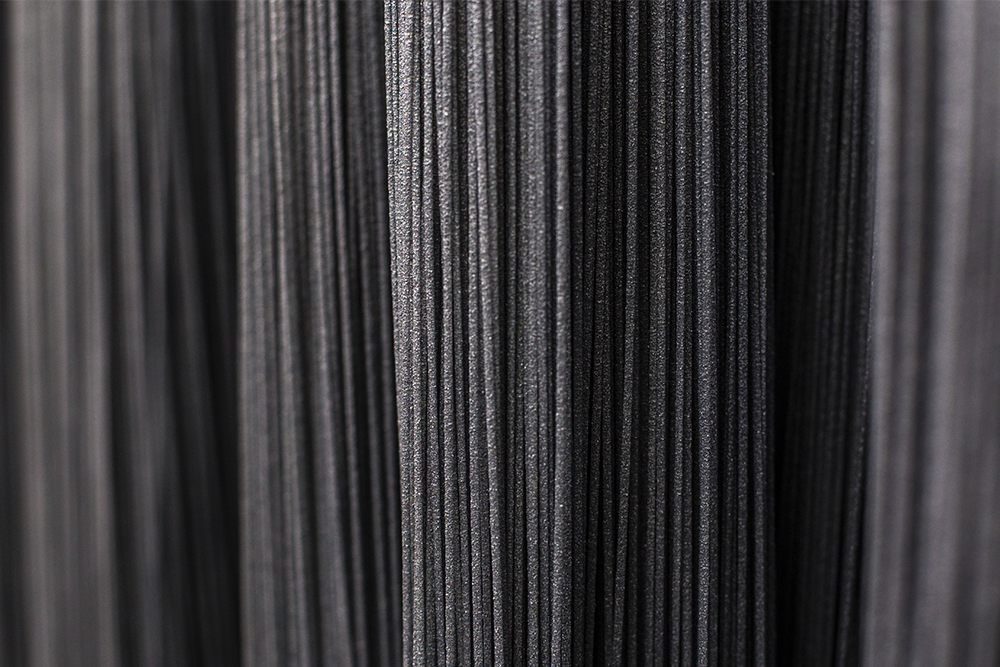 SiC – Silicon Carbide – the most widely used abrasive grain, due to its high rubbing down and polishing capacity, durability and low cost. Available in sizes F036 – F1000.
GSiC – Green Silicon Carbide – more brittle than SiC, therefore breaking up faster but with a shorter life. Available in sizes F046 – F320.
KK – Ceramic – very brittle but with a higher rubbing down and polishing capacity, but a short life. Available in sizes F046 – F500.
D – Diamond – excellent rubbing down and polishing capacity, with a long life but but a high price. Available in sizes F030/40 – F3500
AO – Aluminium Oxide –soft, especially good for polishing and textile applications. Available in white, natural or pink, in sizes F046 – F1000
Other types of abrasive grains are available on request, for example zirconium oxide, modified ceramic grains or Ni-coated diamond grains.
RAW MATERIALS/KINDS OF PRODUCTS
Most of the products are available in PA6, PA6.10 and PA6.12 depending on the working conditions. PA6 is used for dry applications, whilst PA6.10 and PA6.12 are typically used in damp conditions. PA6.10 has the advantage of a slightly higher melting point. On the other hand, PA6.12 has the advantage of a slightly lower water absorption rate.
FILAMENTS PURSUANT TO THE SPECIFIC NEEDS
Filkemp offers customised options such as:
Profiled or rounded filaments
Abrasive grains of dimensions from 36 to 3500, depending on the type of grain
Diameters of 0.25 mm to 3.00 mm
Cut lengths of 44 mm to marine cables of 1405 mm, or spools with one or more strands
Wavy or non-wavy finishing
We also put our laboratory facilities at the disposal of our clients, so that our products can be adjusted to individual needs.